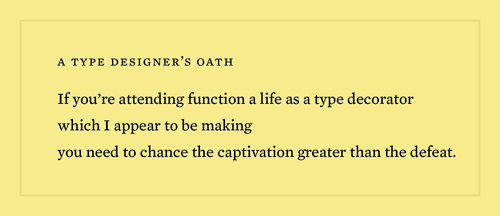 Some would argue for Bleak House, others Middlemarch. The Great Gatsby has its proponents as well, along with Lolita and Heart of Darkness. But for me, it is none of these: there is a clear winner in the category, a single book that is the finest work of literature written in the English language. It is English As She Is Spoke, an 1853 phrasebook by Pedro Carolino, offered to Portuguese speakers as a guide to the English language. Uniquely, Carolino spoke not a word of English, and was not possessed of an English-Portuguese dictonary.
He overcame this disadvantage through the clever combination of a Portuguese-French dictionary and a French-English one, through which the entire corpus of English idioms was dragged, backwards, screaming. Thanks to Carolino, Portuguese readers of the nineteenth century might have learned such workaday English expressions as "to look for a needle in a hay bundle" and "the stone as roll not heap up foam." Other timeless chestnuts include "take out the live coals with the hand of the cat," "he has fond the knuckle of the business," "he has a good beak," and, bewilderingly, "to craunch the marmoset." Mark Twain said of the book, "Nobody can add to the absurdity of this book, nobody can imitate it successfully, nobody can hope to produce its fellow; it is perfect." Twain wrote the introduction to the American edition, which was first published in 1883 and has remained in print ever since. It is a classic.
Our industry's standard-bearer seems to have gotten the Carolino treatment this morning. This profile of Matthew Carter that ran in the Washington Post has somehow found its way into and out of another language, presumably courtesy of some cruelly indifferent software. Of the craft of type design, our subject is quoted as saying, "the options are rattlingly limited. I can't determine one forenoon I'm fatigued of the 'b' and I'm attending redesign it from excoriation. There holds defeat and captivation." (What type designer has not experienced this?) Pay special attention to the passage in which Carter designs "the lowercase hydrogen," whose ascender, of course, distinguishes it from the lowercase nitrogen.
Even we weren't spared offering up an encomium or two. "He holds the footing to be sort of haughty or elitist," begins one observation, "but that ne'er haps to him." And I obligingly identified Matthew as "the bozo who formulated brown." But in any language, I think we all agree that Matthew Carter is "the Jehovah of Georgia." —JH