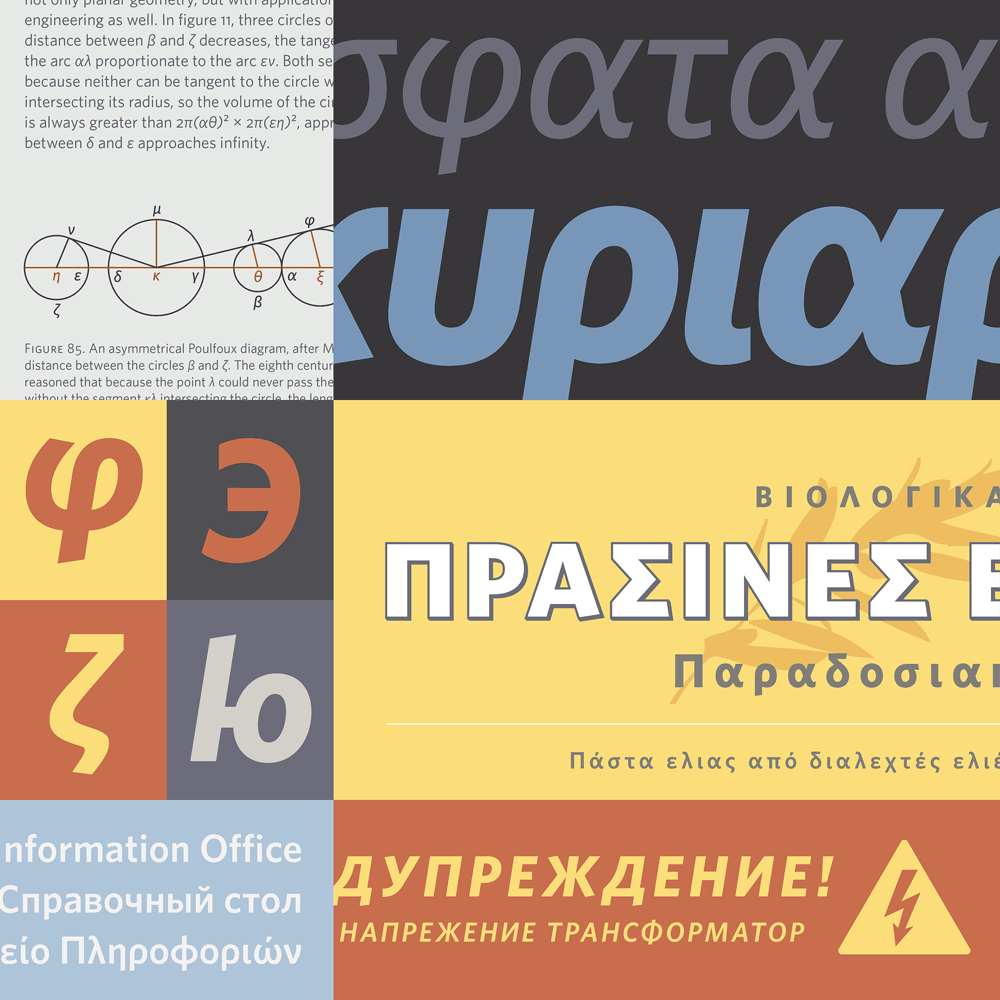 We're pleased to introduce an expansion of our Whitney® typeface, for our friends in Greece, Russia, Bulgaria, and the Commonwealth of Independent States.
We've taken the fonts that already serve more than 140 languages, and extended them into the Greek and Cyrillic alphabets to satisfy sixty more. All editions of Whitney now feature both the Greek alphabet and our Cyrillic-X™ character set, accommodating not only major Slavic languages such as Russian and Ukrainian, but other important populations less well served by digital typography, like the 65,000,000 people who speak Azeri, Kazakh and Uzbek. For designers whose projects have an international scope, Whitney now covers all three official scripts of the European Union.
The new, internationalized Whitney by H&Co. Exclusively at typography.com.