We've seen designers choose Archer for everything from wedding invitations to movie titles. Archer has a natural affinity for book jackets and product packaging, and developers have made great use of Archer ScreenSmart on the web. And some of Archer's most unexpected performances have been among its best, delivering brand identities for news outlets, department stores, and multinational banks. The more designers have done with Archer, the more they've wanted to do with it, and the more we've wondered what else might be possible. So eighteen months ago, we returned to the drawing board.
New Voices
Archer was designed to be charming, a delicate book face that never raises its voice. Increasingly, we've seen designers coaxing new moods out of Archer, tightly letterspacing its boldest weights to achieve a more boisterous tone. Seeing the potential for a more graphic Archer, we explored how heavy the fonts might go; the answer is a lot heavier. So today we're introducing Archer Black, Extra Black, and Ultra, each in roman, italic, and small caps, pushing the Archer family to a total of eleven weights. These new styles offer a wealth of new voices: now the ever-polite Archer can be exuberant, adamant, jolly, rustic, solemn, sporty, and vibrant.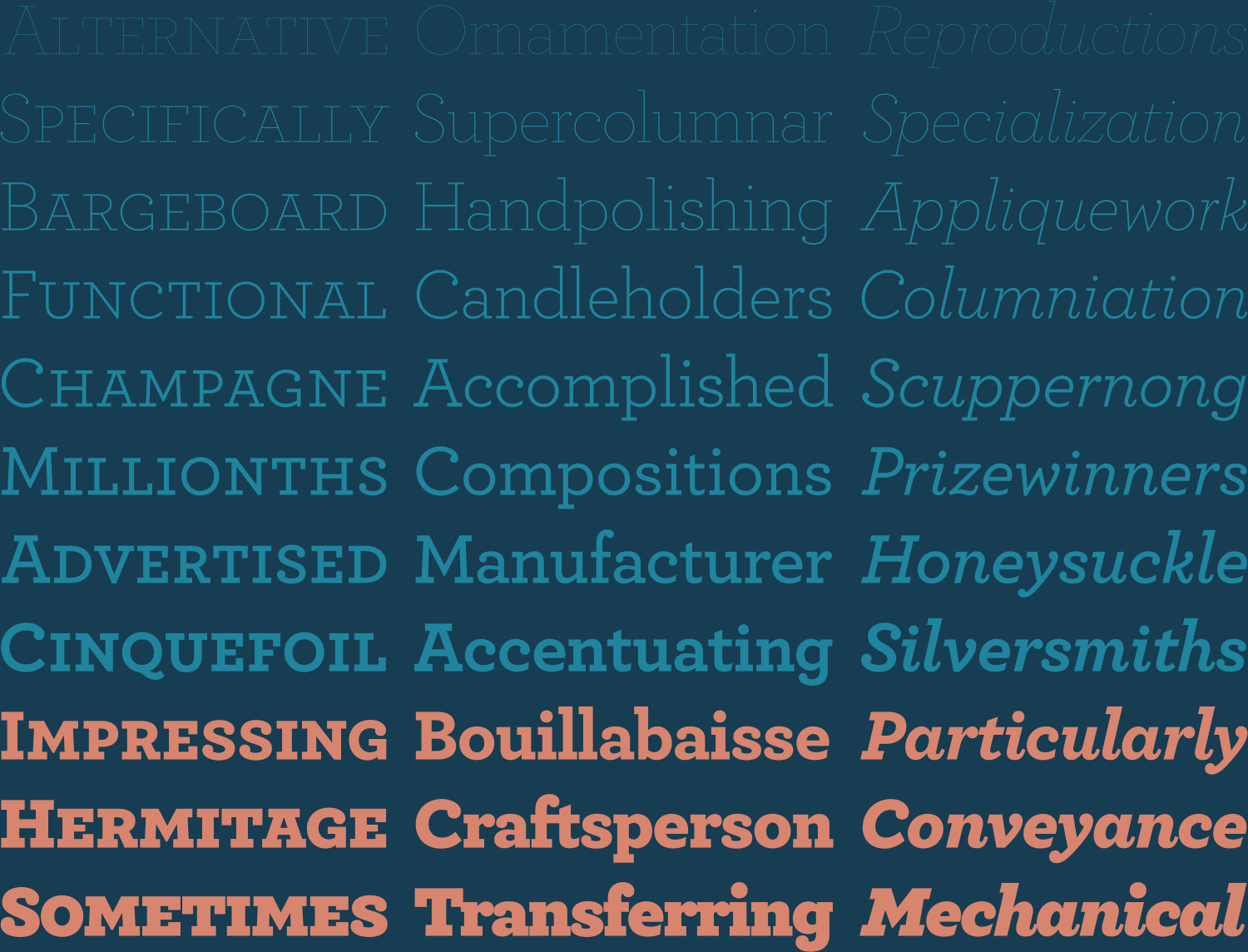 New Textures for Text
Archer has always performed in both text and display sizes, a tradition we've continued with today's new styles. The new Archers are vivid at large sizes, and clear in text — and they're outfitted with all the trimmings needed to articulate content. The new Archer 3 Pro contains small caps, tabular figures, fractions, and even numerical indices. And if you've been using Archer's heavier weights for text, now you use these heaviest weights for emphasis: just as you've paired Archer Book and Bold, you can now pair Archer Bold and Ultra.