If you've licensed fonts for your computer, you can also add them to up to five of your personal iOS devices by logging on to typography.com in Safari on iOS 7 and visiting Your Font Library. Tap the "Add to device" link and follow the instructions on the screen to install the font as a Configuration Profile, which will make it available to use in apps like Pages, Keynote, and Numbers.
Installing fonts
Using Safari on your iPad or iPhone, log in to typography.com and choose "Your Font Library" from the Welcome menu. For any font package you'd like to install, tap "Add to device."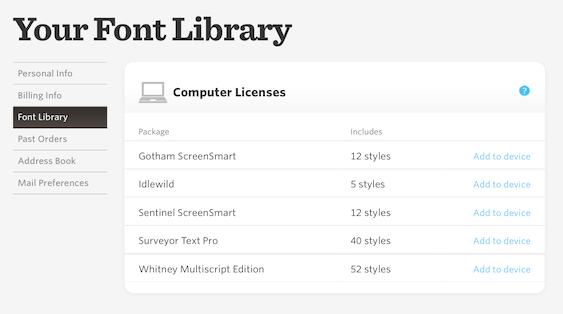 iOS prompts you that you want to install the fonts: to continue, tap "Install."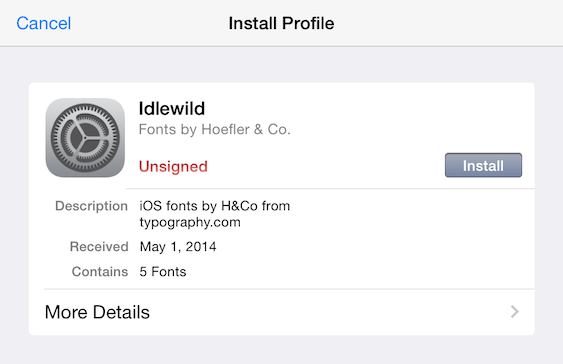 A final confirmation from iOS. To finish, tap "Install Now."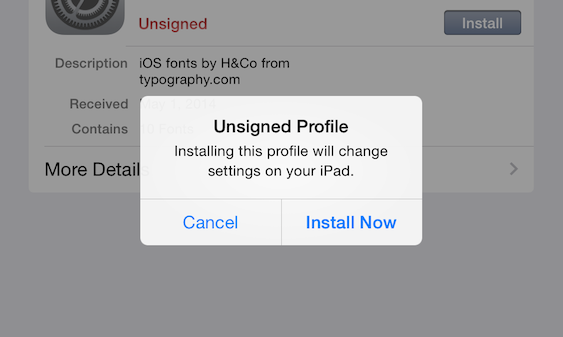 Managing and removing fonts
To see what fonts you have installed, open the Settings app. Choose "General" from the left column, and then "Profiles" from the right column: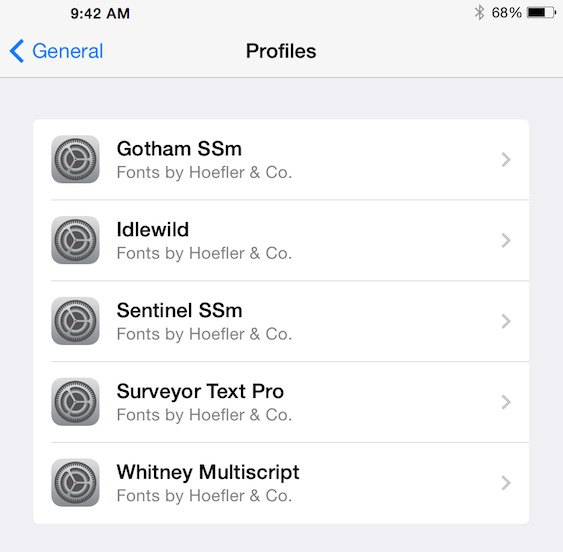 You'll see one entry for each font package you've installed. Tapping any of them will show you what's inside, and also offer you an option to remove it.