A Gotham for every occasion.
A new addition: Gotham's expanded family now features four different widths, each in a full spectrum of weights — and each style comes paired with a matching italic.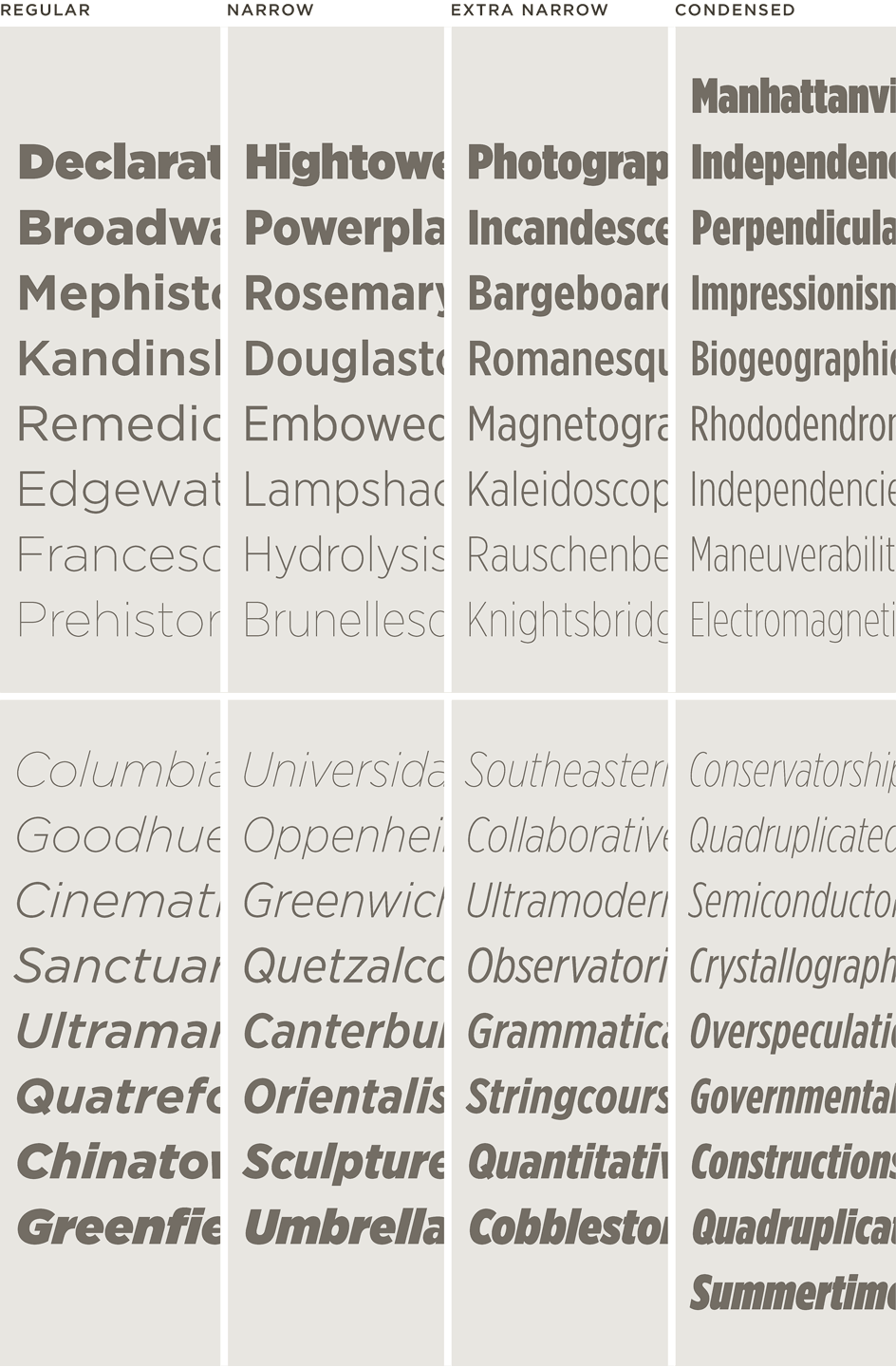 We've taken Gotham's iconic forms and played them out over a range of new weights and widths, to offer designers more options than ever before. The new Gotham Narrow preserves the straightforward geometries of the full-width Gotham, but is narrowed to allow tremendous savings in copyfitting — making Gotham Narrow an ideal choice for text. At the most compact end of the spectrum is Gotham Condensed, which we've expanded into a broader range of weights, from the refined Thin to a powerhouse trio for banner headlines, Black, Extra Black and Ultra. And between Gotham Narrow and Gotham Condensed is our new Gotham Extra Narrow collection, a compact family with a natural gait that's perfect for headlines, book covers, product packaging, websites — anywhere that space is at a premium.