Engraved Capitals
A further way to distinguish text as special, Hoefler Text includes two companion sets of engraved capitals.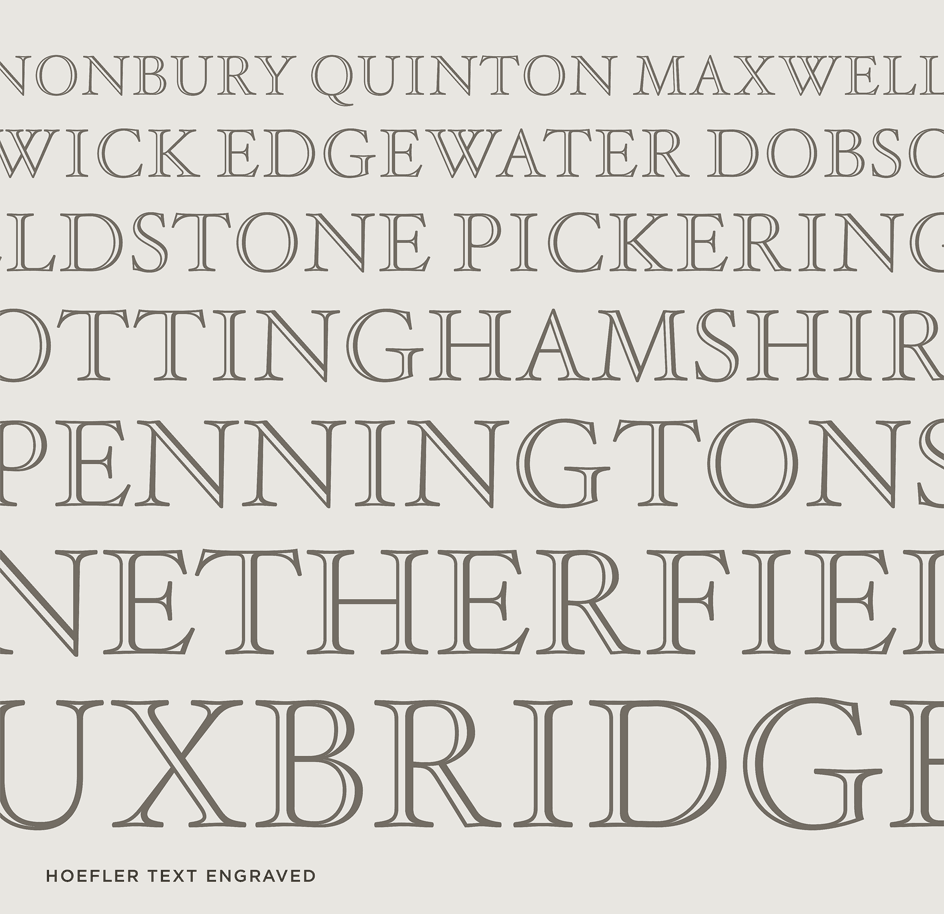 Engraved
A brief resurgence of interest in classical forms brought the 'engraved' style back into fashion in the early twentieth century. The more ambitious text faces of this period were produced with a corresponding set of engraved caps, the best of which were sympathetic with the other members of their type families. (Not all were: the Caslon Open typeface produced by the American Type Founders company is famously unrelated to the Caslon style, and even to ATF's other Caslon typefaces.) We've revived the tradition in earnest, outfitting Hoefler Text with two sets of engraved caps that grow naturally out of the design of Hoefler Text Roman.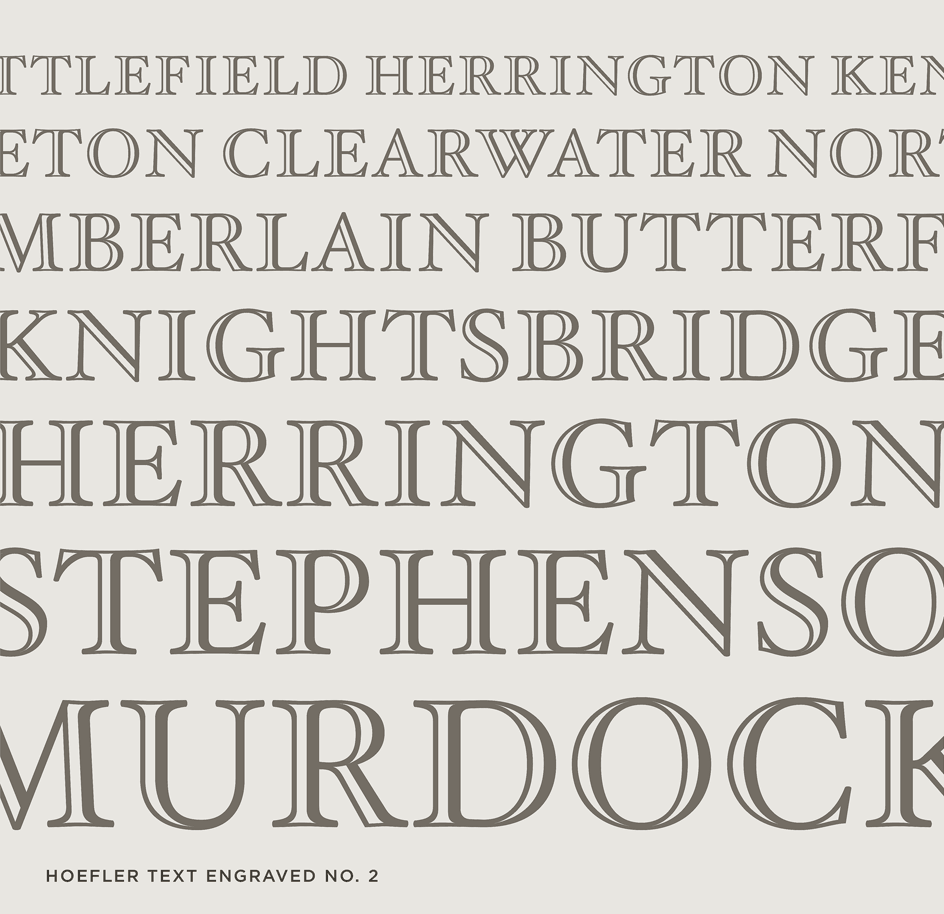 Engraved No. 2
Because engraved letters are especially susceptible to the vicissitudes of size, Hoefler Text includes two engraved faces: Engraved, based on the letterforms of the Roman (and designed for large sizes), and Engraved No. 2, based on the Bold weight, especially useful in smaller sizes. Both faces have full character sets.