Swashes galore. And more.
Between its swashes, italic small caps, quaint ligatures, and decorative alternates, Hoefler Text offers an unusual number of ways to fine-tune the flavor of its italics.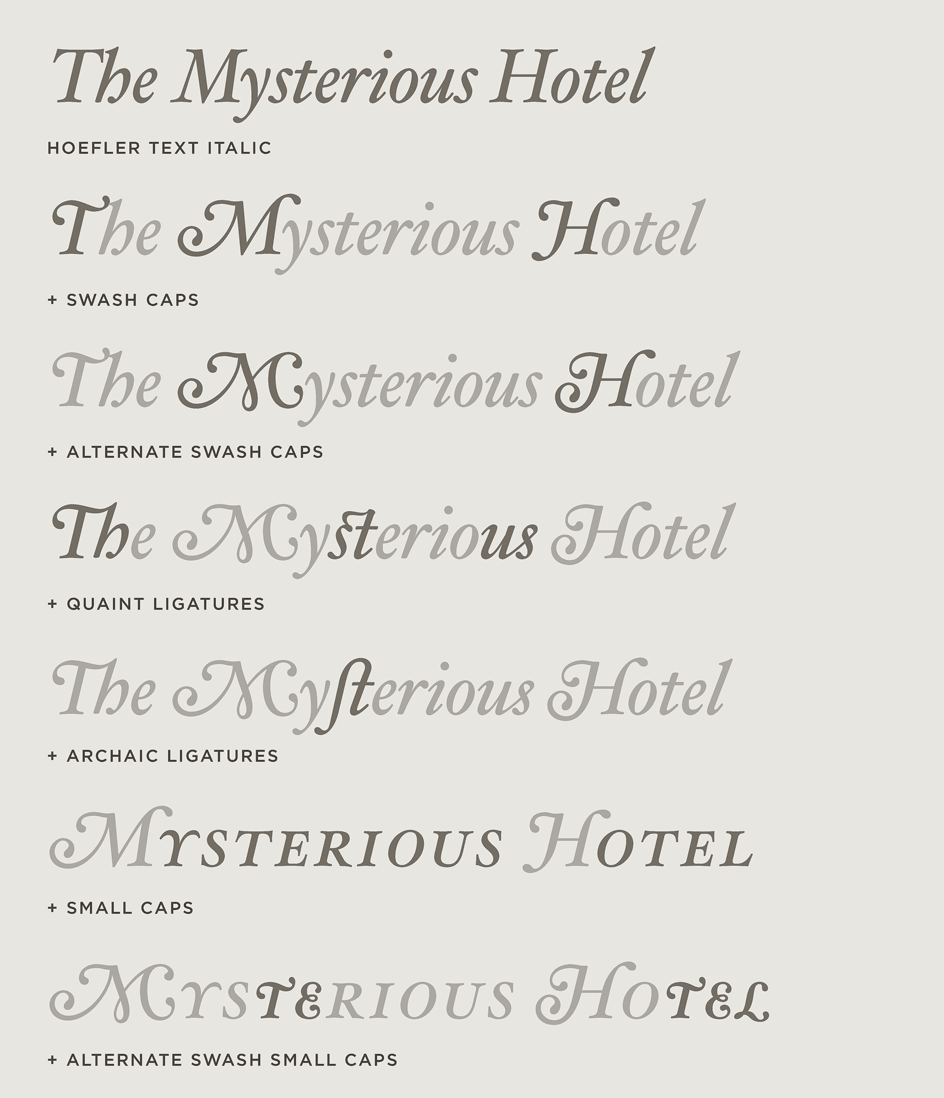 Each of Hoefler Text's three italic weights (regular, bold, and black) offers a number of ways to decorate the text. Swash capitals refine and elevate initial letters; each is fully kerned with the lowercase, small caps, and punctuation. Highly decorative variants of the capitals M and H are included, along with quaint ligatures (such as st and us) and archaic long-s ligatures for period settings. Each weight also includes a set of italic small caps, which themselves include swashed alternates for the letters E, L, and T.