All in the family.
Like any good typeface, Mercury contains all the variations needed to articulate text. Since italics, boldface, and small capitals play very different editorial roles, Mercury's peripheral styles have been conceived from the outset with these unique and specific functions in mind.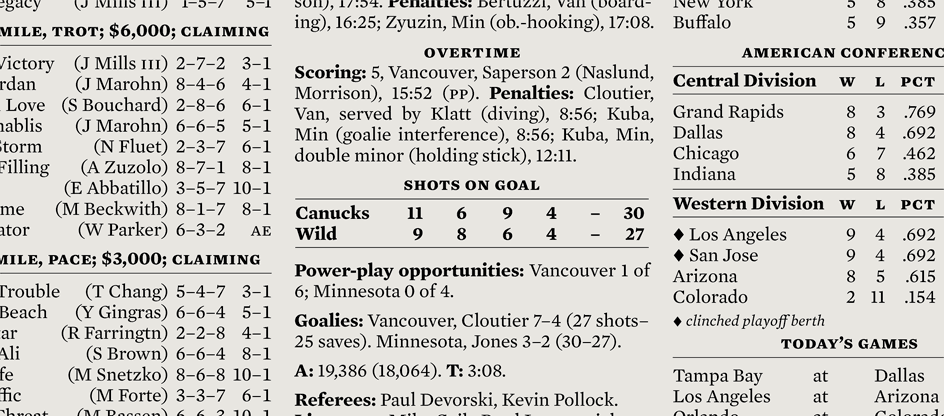 Because they contain so many different kinds of complex information, newspapers need a cogent and expressive palette of typefaces to choose from. But because they're produced with such expediency, they also demand manageable type families whose styles behave in predictable ways. Nine years in the making, the Mercury family is the product of our experiences working with hundreds of publications around the world.
Plays well with others
Romans and italics need to be contrary but equal, so that different kinds of information can be distinguished without implying any hierarchy. Most text faces achieve this by pairing a sober roman with a fussy italic — the very sort of italic that's hardest to reproduce on newsprint. Mercury's italic was designed to be vivid at all sizes, large and small.

Speaks above the crowd
When a designer chooses bold for emphasis, it's for the opposite effect: boldface isn't different, it's louder. Many typefaces contain romans and bolds that are only subtly different, a distinction that worsens on press as both fonts gain weight. Mercury's bold and bold italic were designed to be distinguishable under even the most inclement conditions.

Unites and divides
Some publications' style guides call for using small caps in place of capitalized acronyms and abbreviations, in order to maintain an even texture for reading. The small caps in each of Mercury's weights (roman, semibold and bold) have been drawn slightly larger than the lowercase, so that a plural or possessive s will be identifiable at text sizes.