Italic Ligatures
Beyond the thirteen standard ligatures included in all H&Co fonts, each of Requiem's three sizes of italics contains a set of 75 decorative forms.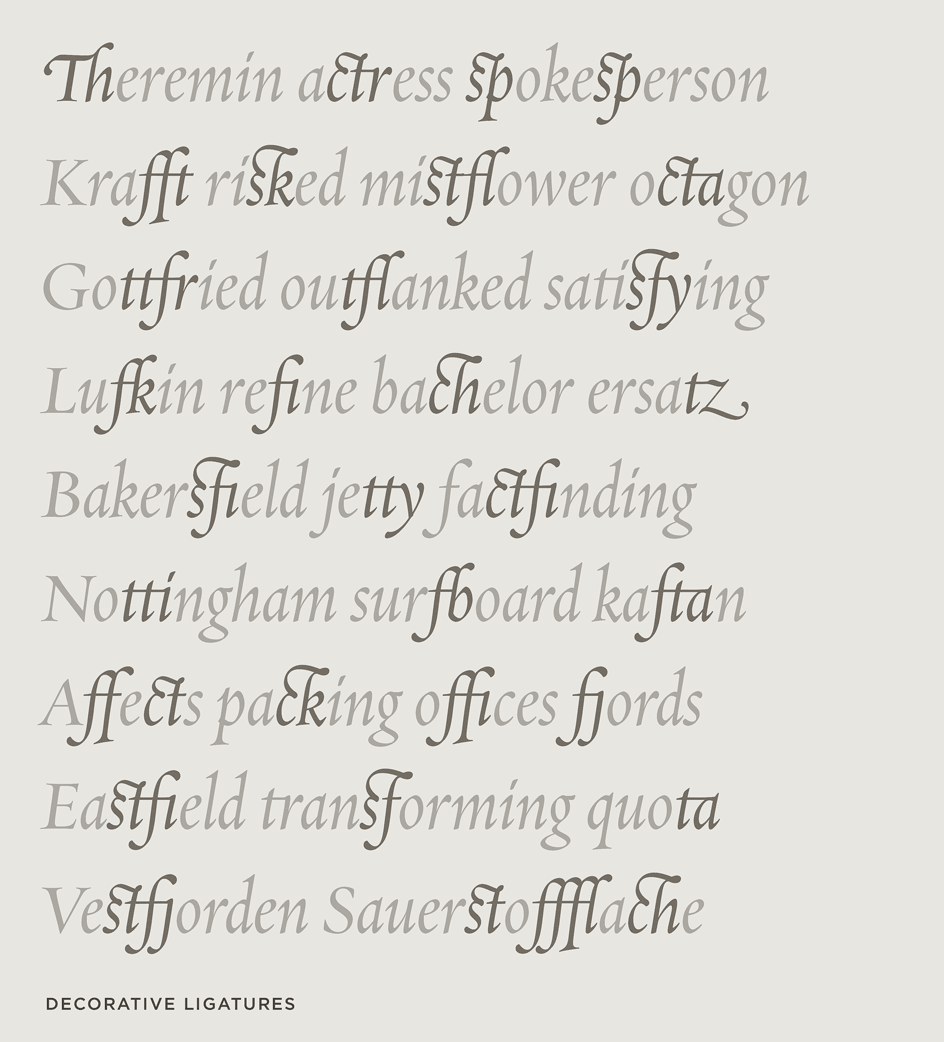 Arrighi's "chancery cursive" was a model of restrained flamboyance, its gestures taking off wherever necessary to balance the page. Requiem hints at this exuberance with a collection of ligatures, which can further sweeten or decorate the line. A larger range of f-ligatures is present, including such uncommon (but artful) combinations as fft; the quaint looping ct and st are there as well, their forms further adapted to serve ch, ck, sf, sh, sk and sp.
The often colliding crossbar of the lowercase t has been resolved into a set of ligatures as well, and it's from these especially that the size of the collection begins to take shape: the ligatures ct and tr resolve to ctr ("Actress"), st + tf + fi becomes stfi ("Eastfield"), and so on. The compound ligature stfj was added after a casual interlude with an article about the Norwegian firth of Vestfjorden. The ligature fffl is required only once, in Sauerstoffflasche, the German word for "oxygen tank."
A complete showing of the family's ligatures appears in Requiem Italic's character set.