Special Characters
All fourteen of Requiem's styles offer an assortment of alternate characters, to subtly change the shapes and flavors of words.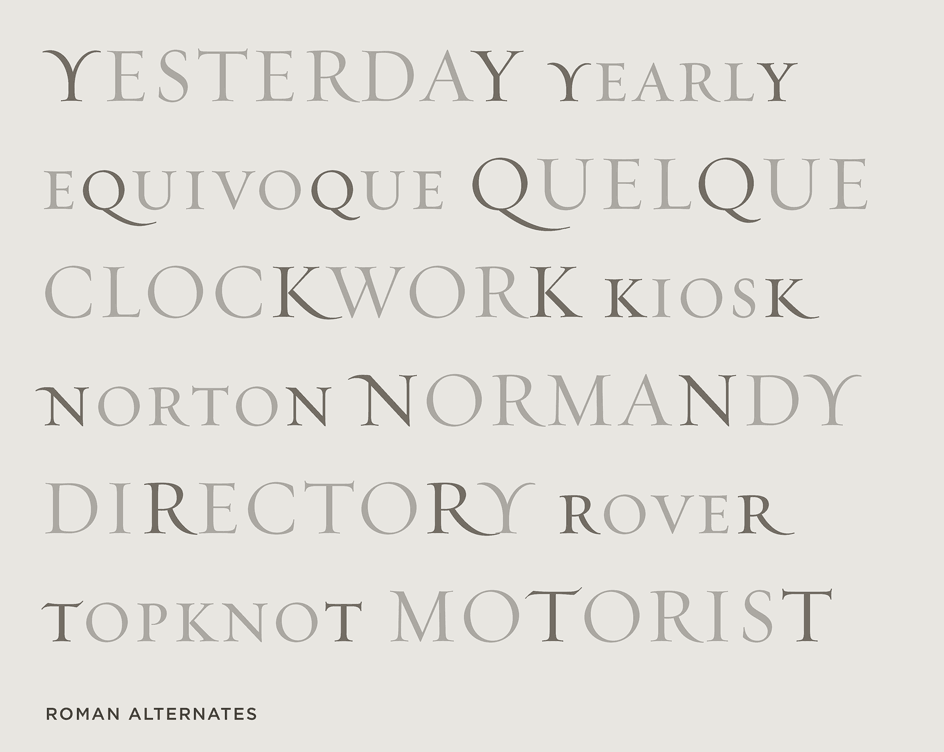 Requiem's roman capitals and small caps include alternate forms for a variety of letters, some best used at the ends of words, others handy anywhere. The family's signature "Greek Y" is offered in a more sober Latin form as well, and where space can't accommodate its standard long-tailed Q, a shorter version fits the bill. Long-tailed versions of the K and R can finish a word, or occasionally work inside one, and a swashed N serves for initials. An alternate T is included as well, especially handsome between round letters.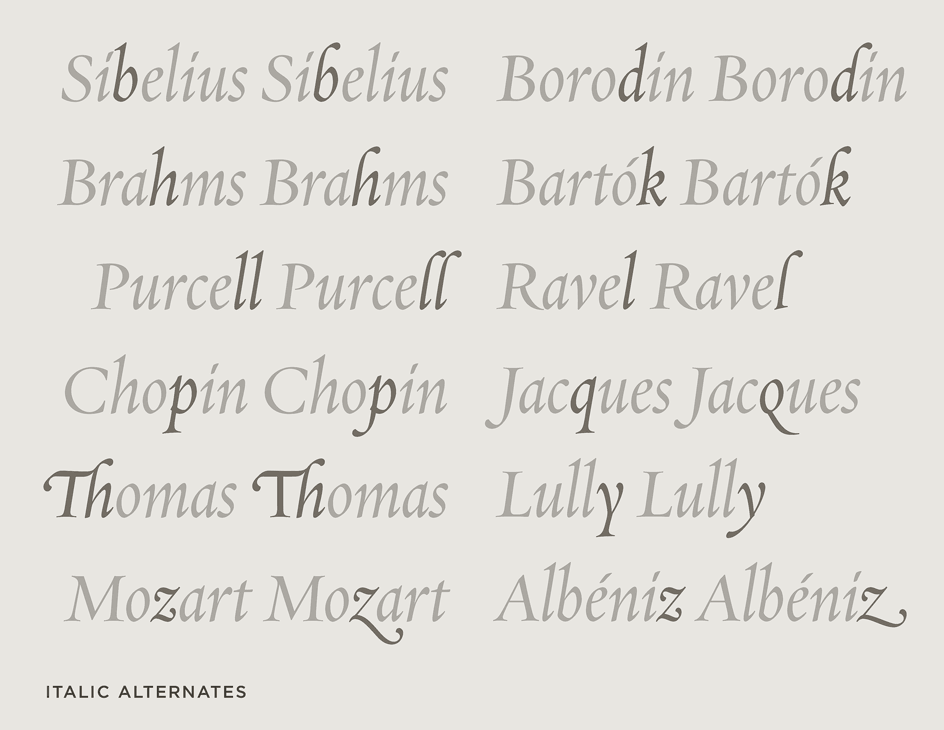 In addition to its extended ligature set, Requiem's italics have cursive alternates for all of the lowercase ascenders and descenders. The letters q and y feature both calligraphic and typographic forms, and three varieties of the lowercase z are included. The fonts contain two versions of the initial Th ligature, one fully oblique and one initially upright.