Old-styles for new styles.
In a contest between "lining figures" and "old-style figures," Sentinel makes a third choice.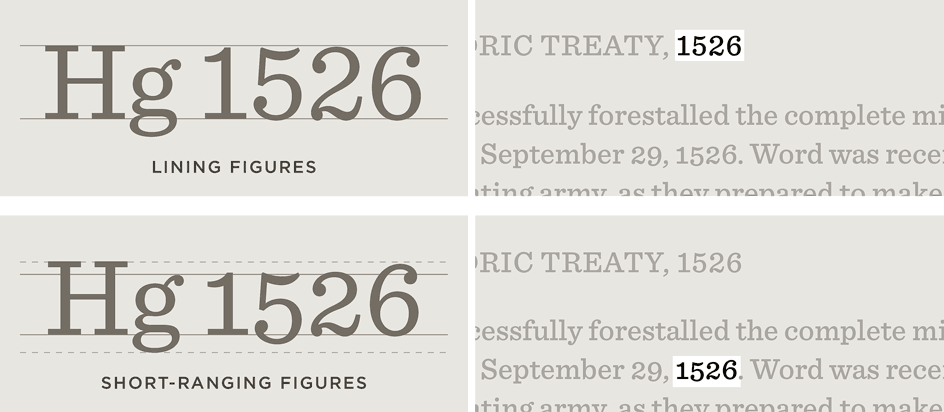 Lining and "Short-Ranging" Figures
Traditionally there have been two kinds of numbers: the fixed-height "lining figures" that accompany the capitals, and the variable-height "old style figures" whose shapes keep pace with the lowercase. Lining figures have been companions to slab serifs ever since their invention in the early nineteenth century, and they endure as the practical and contemporary form expected in a modern typeface. But they can be conspicuous in text, and sometimes simply bland.
The usual alternative, old-style figures, look archaic in the slab serif style, and are impossible to render at extreme weights. For Sentinel, we pursued a third option: "short-ranging figures," taller than the x-height yet echoing the rhythm of the lowercase, and consistent with the typeface's style. In addition to its lining figures, Sentinel includes short-ranging figures in each of its twelve weights, accessible through the "Proportional Oldstyle" OpenType feature.