Chromatics
Each of the four Shades typefaces includes not only a "shaded" font, but a pair of separate layers that makes it possible to create complex color typography easily.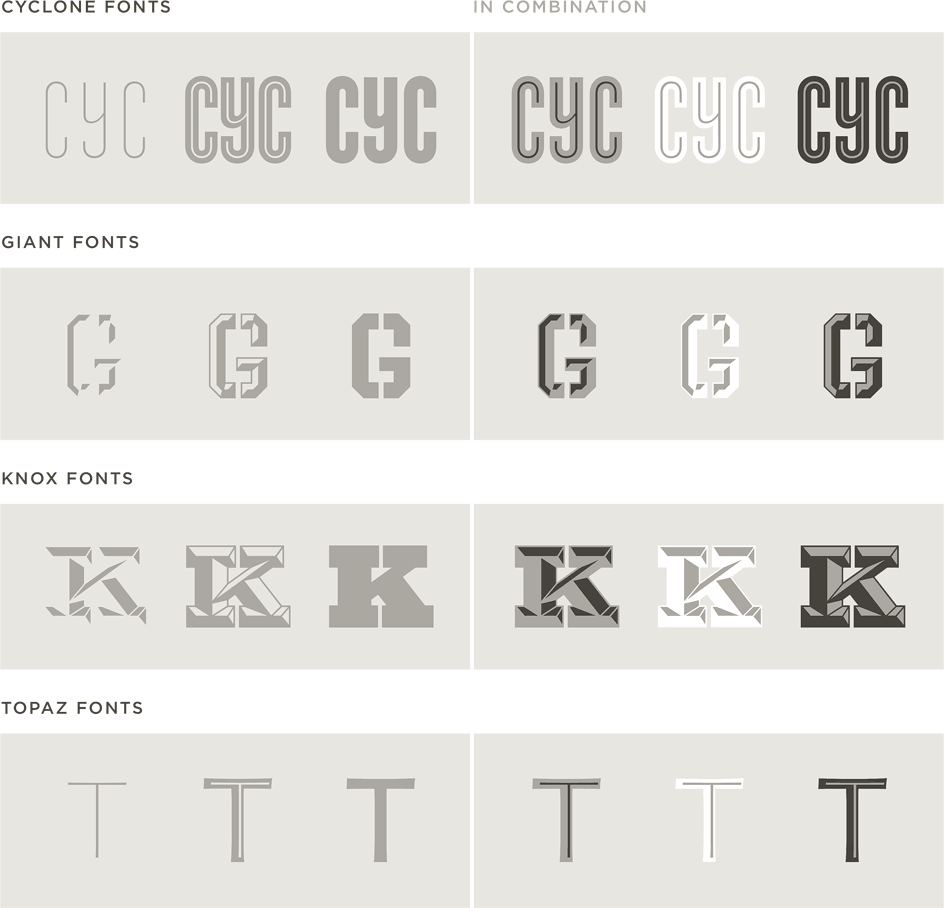 In addition to their "shaded" fonts, each typeface includes two separate layers for the foreground and background, which can be superimposed to create complex typographic effects. All three layers are designed to be used in register, allowing print designers to more closely control overprints (and choke and spread), and giving web designers the added flexibility of working with each font in its own Photoshop layer.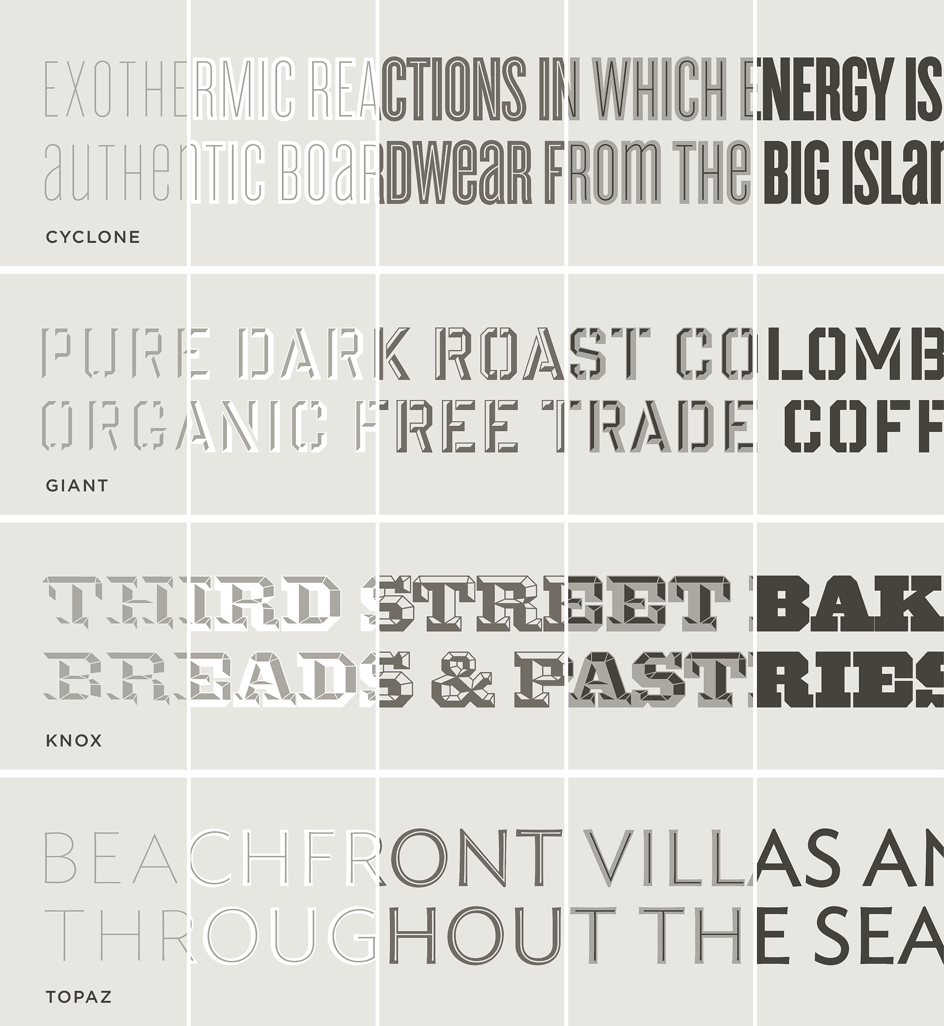 Varying the color of the background and foreground can dramatically alter the mood of the type, and allow this small collection of designs to produce quite a number of different textures. Certain color combinations can even extend the usefulness of these display types into unusually small sizes.